RESULTS
THAT DELIVER CONFIDENCE
Clinically proven to reduce the effects of CSA
The remedē® System is a breakthrough implantable system that safely and effectively treats moderate to severe central sleep apnea (CSA) in adult patients.1
Stimulates a more normal breathing pattern: By stimulating the phrenic nerve the remedē System activates the diaphragm, a physiologic mechanism similar to natural breathing
Automatic and continuous treatment: The system activates automatically at night, removing the need for patient interaction and alleviating patient compliance concerns
Sustained benefits: 81% reduction in the mean of the central apnea index from baseline to 6 months (versus an 11% reduction in the control group)1 and 93% reduction at 12 months.2
Recommended by patients: 95% of patients in the pivotal trial reported they would "elect to have the medical procedure again"2
The remedē EL-X is the latest advancement in remedē System technology, with enhancements and new features including:

Extended Longevity: the remedē EL-X battery life extended by 40% from previous model2 (under typical settings)
Patient-friendly design: the size of the remedē EL-X decreased by 25% from previous model2
Redesigned as a one lead, one port system: Single lead delivers stimulation and senses
Data-driven clinical insights with DRēAM View: An addition to remedē Reports, DRēAM View delivers full-night, detailed diagnostic capabilities.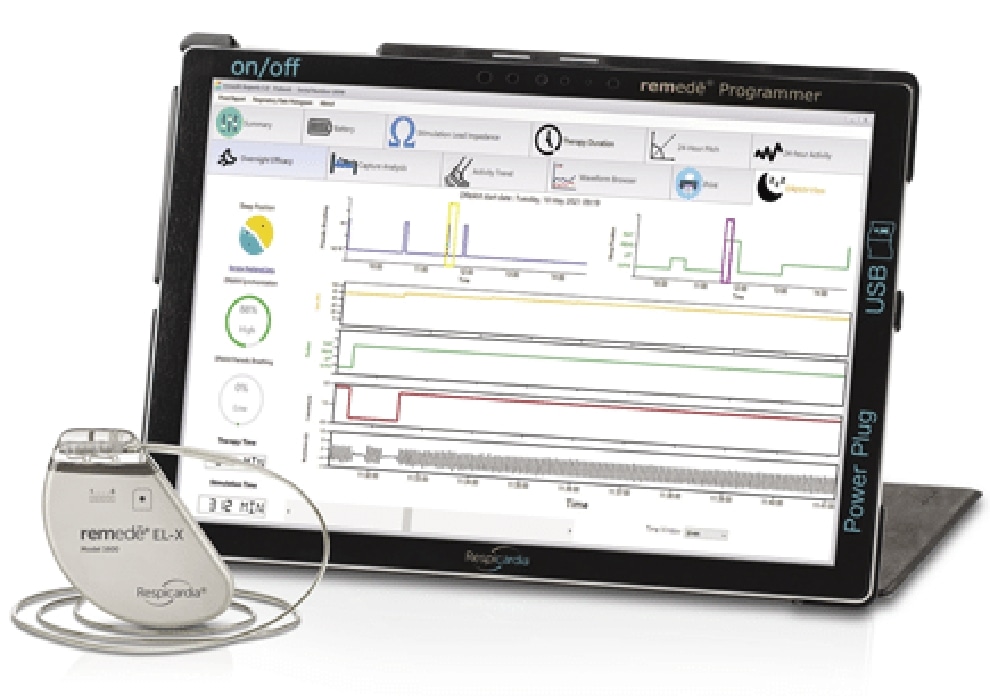 See How the remedē System is Implanted
Medicare Payment
In 2018, CMS granted the remedē System the new technology add-on payment and the transitional pass-through (TPT) payment. These programs recognize innovative medical technologies that substantially improve the diagnosis or treatment of Medicare beneficiaries.